At Slate, A Need for Diplomacy in the Climate Wars
Matthew C. Nisbet
Matthew C. Nisbet, Ph.D. is Associate Professor of Communication Studies, Public Policy, and Urban Affairs at Northeastern University. Nisbet studies the role of communication and advocacy in policymaking and public affairs, focusing on debates over over climate change, energy, and sustainability. Among awards and recognition, Nisbet has been a Visiting Shorenstein Fellow on Press, Politics, and Public Policy at Harvard University's Kennedy School of Government, a Health Policy Investigator at the Robert Wood Johnson Foundation, and a Google Science Communication Fellow. In 2011, the editors at the journal Nature recommended Nisbet's research as "essential reading for anyone with a passing interest in the climate change debate," and the New Republic highlighted his work as a "fascinating dissection of the shortcomings of climate activism."
16 August, 2010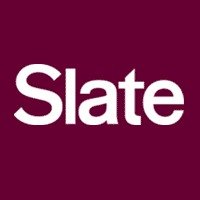 I have an article at Slate magazine today that ties together and elaborates on some of the themes explored at this blog over the past several weeks. Below is the lede to the full article. No doubt, the article will generate a good amount of discussion which I will highlight in follow up posts. I will also highlight specific comments made over at Slate.





Chill Out: Climate scientists are getting a little too angry for their own good.

By Matthew C. Nisbet

As Congress continues to struggle its way toward new energy legislation, climate scientists are getting a little hot. A series of major attacks from the global-warming skeptics--including last year's Climategate affair and unfair accusations stemming from the subsequent discovery of errors in the latest IPCC report--have left those in the research community understandably angry. Having spent eight years calling attention to the politicization of climate science by the Bush administration, they now find themselves on the other end of the same allegations. Whatever raw emotions this reversal might produce were on display a couple of weeks ago in yet another series of leaked e-mails: This time, members of the prestigious National Academies complained to one another about the "neo-McCarthyism" of the climate skeptics and lamented that "science is getting creamed with no effective response." One researcher called for "a relentless rain of science and scientific dialog on the incredible, destructive demagoguery." Another participant urged an "aggressively partisan approach."

The latest batch of e-mails reflects a bunker mentality among climate scientists, forged during the Bush administration and reinforced by the recent attacks on their credibility. Despite the promise of an Obama presidency, many now see themselves losing a "war" against "anti-science" forces allied with energy companies and the Republican Party. Meanwhile, scientists have been urged by liberal strategists and commentators to "fight back"--by forming their own political action committees and openly supporting "pro-science" candidates, among other things.

But urgent calls to escalate the war against climate skeptics may lead scientists and their organizations into a dangerous trap, fueling further political disagreement while risking public trust in science. A major transformation is needed in how scientists and their organizations engage the public and policymakers. The new direction is not to become more political and confrontational on the national stage, but to seek opportunities for greater public interaction, dialogue, and partnerships in communities across the country.
A federal judge ruled that the Trump administration likely violated the reporter's Fifth Amendment rights when it stripped his press credentials earlier this month.
WASHINGTON, DC - NOVEMBER 16: CNN chief White House correspondent Jim Acosta (R) returns to the White House with CNN Washington bureau chief Sam Feist after Federal judge Timothy J. Kelly ordered the White House to reinstate his press pass November 16, 2018 in Washington, DC. CNN has filed a lawsuit against the White House after Acosta's press pass was revoked after a dispute involving a news conference last week. (Photo by Alex Wong/Getty Images)
Politics & Current Affairs
Acosta will be allowed to return to the White House on Friday.
The judge described the ruling as narrow, and didn't rule one way or the other on violations of the First Amendment.
The case is still open, and the administration may choose to appeal the ruling.
Progressive America would be half as big, but twice as populated as its conservative twin.
Image: Dicken Schrader
Strange Maps
America's two political tribes have consolidated into 'red' and 'blue' nations, with seemingly irreconcilable differences.
Perhaps the best way to stop the infighting is to go for a divorce and give the two nations a country each
Based on the UN's partition plan for Israel/Palestine, this proposal provides territorial contiguity and sea access to both 'red' and 'blue' America
The definition of a kilogram will now be fixed to Planck's constant, a fundamental part of quantum physics.
Surprising Science
The new definition of a kilogram is based on a physical constant in quantum physics.
Unlike the current definition of a kilogram, this measurement will never change.
Scientists also voted to update the definitions of several other measurements in physics.
Big think's weekly newsletter.
Get smarter faster from the comfort of your inbox.
See our newsletter privacy policy
here
Most Popular
Most Recent
Big think's weekly newsletter.
Get smarter faster from the comfort of your inbox.
See our newsletter privacy policy
here
© Copyright 2007-2018 & BIG THINK, BIG THINK EDGE,
SMARTER FASTER trademarks owned by The Big Think, Inc. All rights reserved.