At Point of Inquiry, Communicating about Science & Religion
16 August, 2010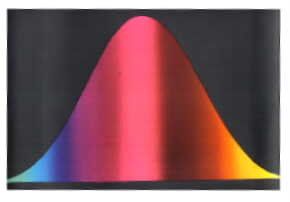 In this week's Point of Inquiry podcast, host DJ Grothe and I share a wide ranging discussion about the relationship between science and religion in the United States and the impact of the New Atheist movement. Much of the discussion revolves around the themes that I explored in the presentation at the AAAS panel on "Communicating Science in a Religious America."



From a description for the show:


In this discussion with D.J. Grothe, Nisbet highlights the recent AAAS panel he organized titled "Communicating Science in a Religious America." He details his ideas for the most effective strategies to engage the public about science issues, and debates whether the warfare metaphor of science versus religion undermines science education, and contrasts the approaches of leading scientists like Richard Dawkins and E.O. Wilson. Nisbet also explores why it might be advantageous for secularist activists to re-prioritize when it comes to working in coalition with the religious around certain issues of concern to the science-education community.
---
In the presentation at AAAS and in the Point of Inquiry interview, I use a metaphor first coined by the journalist Andrew Revkin in describing the communication dynamics of climate change, but as I explain the metaphor can also be applied in understanding the influence of the New Atheist movement.

In this case, when it comes to communicating about science and religion, there is a vast invisible middle of perspectives emanating from both atheist and religious scientists, religious leaders and various traditions, as well as organizations such as the National Academies or AAAS. This perspective--that focuses on the many shared common values and goals between science and religion--rarely if ever gets prominently heard.

Instead, on the bell curve of perspectives, by far the loudest and most visible messages originate from the extreme tail ends of the spectrum. On the one end you have religious fundamentalists who claim that science undermines moral values and therefore should be opposed and at the other tail end of the distribution you have the New Atheists who claim that science undermines the validity of religion or even respect for religion.

The result is polarization and a constant drumbeat of conflict in news coverage. In fact, in the analysis I presented at AAAS looking at close to thirty years of news coverage of the relationship between science and religion in the national press, the results show that the major spikes in attention overwhelmingly occur around creationism court cases and that within this coverage, a dominant lead metaphor for these stories is one of warfare.

As you will hear at the end of the Point of Inquiry program, I talk about how the New Atheist movement confronts atheists and secular humanists with some hard choices. In fact, we may now be at a crossroads in the movement.

-->Do we embrace the Dawkins model, further intensifying the beliefs of people who already agree with us, but otherwise only contributing to polarization in society? In other words, just one more loud voice in the argument culture.

-->Or do we pursue the EO Wilson and Carl Sagan model, understanding that we may always have different worldviews from other Americans, but that we otherwise share far more in common in terms of many core values and goals?

There's another even more central question: how long will it be until we realize that in emphasizing these common shared values that we can achieve real social progress, tackling major issues such as education, climate change, poverty, income inequality, and/or the weaknesses in our electoral and democratic system?

As I argue in the interview, by working with a diversity of groups on these latter problems while also building up new forms of cross-cutting community interactions, secular humanists may actually best achieve their goal of promoting a secular America.

In the end, the choice boils down to this: Do we want more of the same in terms of identity politics and polarization or do we want to come together with a plurality of groups in society to work for real change that will make a difference.

Big Think
Sponsored by Lumina Foundation
Upvote/downvote each of the videos below!

As you vote, keep in mind that we are looking for a winner with the most engaging social venture pitch - an idea you would want to invest in.
"Earth" features about 30 of the biggest names in entertainment.
Culture & Religion
Lil Dicky is a rapper and comedian who released his debut album in 2015.
His new music video, "Earth," features artists such as Justin Bieber, Ariana Grande, Ed Sheehan, Kevin Hart, and Leonardo DiCaprio.
All proceeds of the music video will go to environmental causes, Dicky said.
Some evidence attributes a certain neurological phenomenon to a near death experience.
Credit: Petr Kratochvil. PublicDomainPictures.net.
Surprising Science
Time of death is considered when a person has gone into cardiac arrest. This is the cessation of the electrical impulse that drive the heartbeat. As a result, the heart locks up. The moment the heart stops is considered time of death. But does death overtake our mind immediately afterward or does it slowly creep in?
Image source: Historic Environment Scotland
Surprising Science
A forensic artist in Scotland has made a hyper realistic model of an ancient dog.
It was based on the skull of a dog dug up in Orkney, Scotland, which lived and died 4,000 years ago.
The model gives us a glimpse of some of the first dogs humans befriended.
Big think's weekly newsletter.
Get smarter faster from the comfort of your inbox.
See our newsletter privacy policy
here
Most Popular
Most Recent
Big think's weekly newsletter.
Get smarter faster from the comfort of your inbox.
See our newsletter privacy policy
here
© Copyright 2007-2019 & BIG THINK, BIG THINK EDGE,
SMARTER FASTER trademarks owned by The Big Think, Inc. All rights reserved.