AAAS Panel: Communicating Science in a Religious America
Matthew C. Nisbet
Matthew C. Nisbet, Ph.D. is Associate Professor of Communication Studies, Public Policy, and Urban Affairs at Northeastern University. Nisbet studies the role of communication and advocacy in policymaking and public affairs, focusing on debates over over climate change, energy, and sustainability. Among awards and recognition, Nisbet has been a Visiting Shorenstein Fellow on Press, Politics, and Public Policy at Harvard University's Kennedy School of Government, a Health Policy Investigator at the Robert Wood Johnson Foundation, and a Google Science Communication Fellow. In 2011, the editors at the journal Nature recommended Nisbet's research as "essential reading for anyone with a passing interest in the climate change debate," and the New Republic highlighted his work as a "fascinating dissection of the shortcomings of climate activism."
16 August, 2010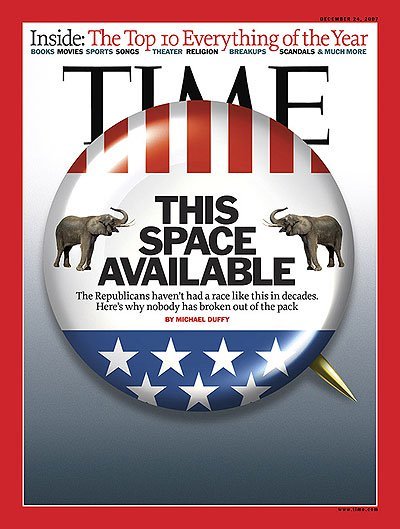 For scienceblogs.com readers who have never been to an annual meeting of the American Association for the Advancement of Science, you are missing out on the world's greatest discussion of research and new ideas. In particular, I find that the meetings feature a one-of-a-kind forum for discussion of science and society issues, ranging from policy matters to public engagement. This year's meetings are in Boston, February 14-18. If the registration seems a bit pricey, believe me, it is well worth it to attend, plus you can build into the cost a year subscription to Science magazine.

At this year's conference, I have organized a panel that addresses the science and religion nexus and the relationship to public engagement. Titled Communicating Science in a Religious America, the panel features Brown University biologist Ken Miller, Vatican astronomer Brother Guy Consolmagno, William & Mary anthropologist Barbara King, Kansas science standards chair Steve Case, and University of Wisconsin communication researcher Dietram Scheufele. The panel is moderated by David Goldston, former chief of staff for the House science committee, now a lecturer at Princeton's Woodrow Wilson School and a columnist for Nature magazine.

As part of the panel, I will be presenting on the topic of "The New Atheism and the Public Image of Science," a first paper based on a research project I am currently working on here at American University with the help of two graduate students.

Below is the synopsis for the full panel. It's scheduled for Sunday, Feb. 17 at 145pm:


Over the coming decades, as society faces major collective choices on issues such as climate change, biomedical research, and nanotechnology, scientists and their organizations will need to work together with religious communities in order to formulate effective policies and to resolve disputes. A major challenge for scientists will be to craft communication efforts that are sensitive to how religiously diverse publics process messages, but also to the way science is portrayed across types of media. In these efforts, scientists must adopt a language that emphasizes shared values and has broad appeal, avoiding the pitfall of seeming to condescend to fellow citizens, or alienating them by attacking their religious beliefs.

Part of this process includes "framing" an issue in ways that remain true to the science, but that make the issue more personally meaningful, thereby potentially sparking greater interest or acceptance. With these themes in mind, the proposed panel combines the insights of scientists who have been successful at engaging religious publics with the findings of researchers on how media messages and opinion-leaders shape the perspectives of citizens. The panelists draw upon their experience working across the issues of evolution, climate change, stem cell research, and nanotechnology.
The stories we tell define history. So who gets the mic in America?
Videos
History is written by lions. But it's also recorded by lambs.
In order to understand American history, we need to look at the events of the past as more prismatic than the narrative given to us in high school textbooks.
Including different voices can paint a more full and vibrant portrait of America. Which is why more walks of American life can and should be storytellers.

A glass of juice has as much sugar, ounce for ounce, as a full-calorie soda. And those vitamins do almost nothing.
popular
Quick: think back to childhood (if you've reached the scary clown you've gone too far). What did your parents or guardians give you to keep you quiet? If you're anything like most parents, it was juice. But here's the thing: juice is bad for you. 
The controversy around the Torah codes gets a new life.
Michael Drosnin
Surprising Science
Mathematicians claim to see a predictive pattern in the ancient Torah texts.
The code is revealed by a method found with special computer software.
Some events described by reading the code took place after the code was written.
Big think's weekly newsletter.
Get smarter faster from the comfort of your inbox.
See our newsletter privacy policy
here
Most Popular
Most Recent
Big think's weekly newsletter.
Get smarter faster from the comfort of your inbox.
See our newsletter privacy policy
here
© Copyright 2007-2018 & BIG THINK, BIG THINK EDGE,
SMARTER FASTER trademarks owned by The Big Think, Inc. All rights reserved.