90% of Enviro Skeptic Books Have Think Tank Roots
16 August, 2010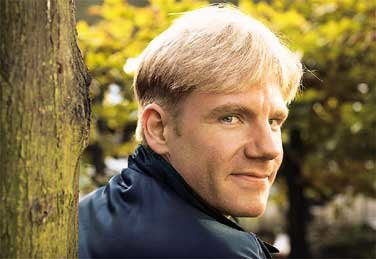 If the author is skeptical of mainstream science, is there a conservative think tank behind them?

A new study by a team of political scientists and sociologists at the journal Environmental Politics concludes that 9 out of 10 books published since 1972 that have disputed the seriousness of environmental problems and mainstream science can be linked to a conservative think tank (CTT). Following on earlier work by co-author Riley Dunlap and colleagues, the study examines the ability of conservative think tanks to use the media and other communication strategies to successfully challenge mainstream expert agreement on environmental problems.

In the study, the authors first offer a conceptualization of environmental skepticism as an ideology and movement:


In summary, environmental scepticism consists of four key themes. First, environmental scepticism is defined by its denial of the seriousness of environmental problems and dismissal of scientific evidence documenting these problems. This primary theme sets environmental scepticism apart from earlier environmental opposition movements like the US 'wise use movement' and 'sage brush rebellion' (Switzer 1997). Second, environmental scepticism draws upon the first theme to question the importance of environmentally protective policies. Third, environmental scepticism endorses an anti-regulatory/anti-corporate liability position that flows from the first two claims. Lastly, environmental sceptics often cast environmental protection as threatening Western progress.

Using this definition as a guide, they then search publishing databases to identify books between 1972 and 2005 that fall into this ideological category, observing indicators of author affiliation, sponsorship, and/or publication by conservative think tanks. As they report:
...of the 141 books which promote environmental scepticism, 130 (92.2 per cent) have a clear link to one or more CTTs -either via author affiliation (62 books) or because the book was published by a CTT (five books) or both (63 books). Furthermore, most of the remaining 11 books clearly reflect a conservative ideology, but are not connected to a CTT and are not coded as such here. Indeed, it appears that only one of the 141 books was written by a current self-professed liberal - Greg Easterbrook (1995).

Here's the conclusion to the study:
Our analyses of the sceptical literature and CTTs indicate an unambiguous linkage between the two. Over 92 per cent of environmentally sceptical books are linked to conservative think tanks, and 90 per cent of conservative think tanks interested in environmental issues espouse scepticism. Environmental scepticism began in the US, is strongest in the US, and exploded after the end of the Cold War and the emergence of global environmental concern stimulated by the 1992 Earth Summit. Environmental scepticism is an elite-driven reaction to global environmentalism, organised by core actors within the conservative movement. Promoting scepticism is a key tactic of the anti-environmental counter-movement coordinated by CTTs, designed specifically to undermine the environmental movement's efforts to legitimise its claims via science. Thus, the notion that environmental sceptics are unbiased analysts exposing the myths and scare tactics employed by those they label as practitioners of 'junk science' lacks credibility. Similarly, the self-portrayal of sceptics as marginalised 'Davids' battling the powerful 'Goliath' of environmentalists and environmental scientists is a charade, as sceptics are supported by politically powerful CTTs funded by wealthy foundations and corporations.
Understanding thinking talents in yourself and others can build strong teams and help avoid burnout.
Big Think Edge
Learn to collaborate within a team and identify "thinking talent" surpluses – and shortages.

Angie McArthur teaches intelligent collaboration for Big Think Edge.

Subscribe to Big Think Edge before we launch on March 30 to get 20% off monthly and annual memberships.
Rediscovering the principles of self-actualisation might be just the tonic that the modern world is crying out for.
Personal Growth
Abraham Maslow was the 20th-century American psychologist best-known for explaining motivation through his hierarchy of needs, which he represented in a pyramid. At the base, our physiological needs include food, water, warmth and rest.
"I was so moved when I saw the cells stir," said 90-year-old study co-author Akira Iritani. "I'd been hoping for this for 20 years."
Yamagata et al.
Surprising Science
The team managed to stimulate nucleus-like structures to perform some biological processes, but not cell division.
Unless better technology and DNA samples emerge in the future, it's unlikely that scientists will be able to clone a woolly mammoth.
Still, studying the DNA of woolly mammoths provides valuable insights into the genetic adaptations that allowed them to survive in unique environments.
Does believing in true love make people act like jerks?
Thought Catalog via Unsplash
Sex & Relationships
Ghosting, or cutting off all contact suddenly with a romantic partner, is not nice.
Growth-oriented people (who think relationships are made, not born) do not appreciate it.
Destiny-oriented people (who believe in soulmates) are more likely to be okay with ghosting.
Big think's weekly newsletter.
Get smarter faster from the comfort of your inbox.
See our newsletter privacy policy
here
Most Popular
Most Recent
Big think's weekly newsletter.
Get smarter faster from the comfort of your inbox.
See our newsletter privacy policy
here
© Copyright 2007-2018 & BIG THINK, BIG THINK EDGE,
SMARTER FASTER trademarks owned by The Big Think, Inc. All rights reserved.