What Happened When I Made My Students Turn off Their Phones
A college professor used YONDR pouches to stop students from accessing their smartphones.
01 November, 2017
As a teacher who has long witnessed and worried about the impacts of technology in the classroom, I constantly struggle to devise effective classroom policies for smartphones. I used to make students sing or dance if their phones interrupted class, and although this led to some memorable moments, it also turned inappropriate tech use into a joke. Given the myriad deleterious effects of phones – addiction, decline of face-to-face socialisation, deskilling, and endless distraction, for starters – I want students to think carefully about their phone habits, rather than to mindlessly follow (or not follow) a rule.
---
After reading my Aeon essay on the topic, a representative from a San Francisco startup called YONDR contacted me. YONDR makes special pouches that keep audiences from using their phones at shows. You silence your phone, slide it into the pouch, and lock it at the top. After the performance, or if access is necessary before then, you can unlock the case in the lobby by touching the lock to a metal base, similar to anti-theft tags on clothing. Performers such as Dave Chappelle and Alicia Keys have used YONDR – whose motto is 'Be here now' – to curtail unsanctioned recordings and, when they look into the crowd, they see faces, not phones. The approach seems less draconian than forcing people to part with their tech, as separation anxiety defeats the goal of increased engagement.
YONDR sent me pouches to use in class. At the start of the winter semester, I introduced my students to the routine: before each class, they'd silence their phones, get a pouch from the box, and lock their phones in. Before leaving, they'd unlock the case and put it back in the box. During class, I didn't care if they put the pouches on the desk, in their pockets, or if they clutched them tight. I told them this was an experiment for an eventual article, and that I wanted their honest opinions, which I'd collect via surveys at the beginning and end of the semester.
Initially, 37 per cent of my 30 students – undergraduates at Boston University – were angry or annoyed about this experiment. While my previous policy leveraged public humiliation, it didn't dictate what they did with their phones in class. For some, putting their phones into cases seemed akin to caging a pet, a clear denial of freedom. Yet by the end of the semester, only 14 per cent felt negatively about the pouches; 11 per cent were 'pleasantly surprised'; 7 per cent were 'relieved'; and 21 per cent felt 'fine' about them.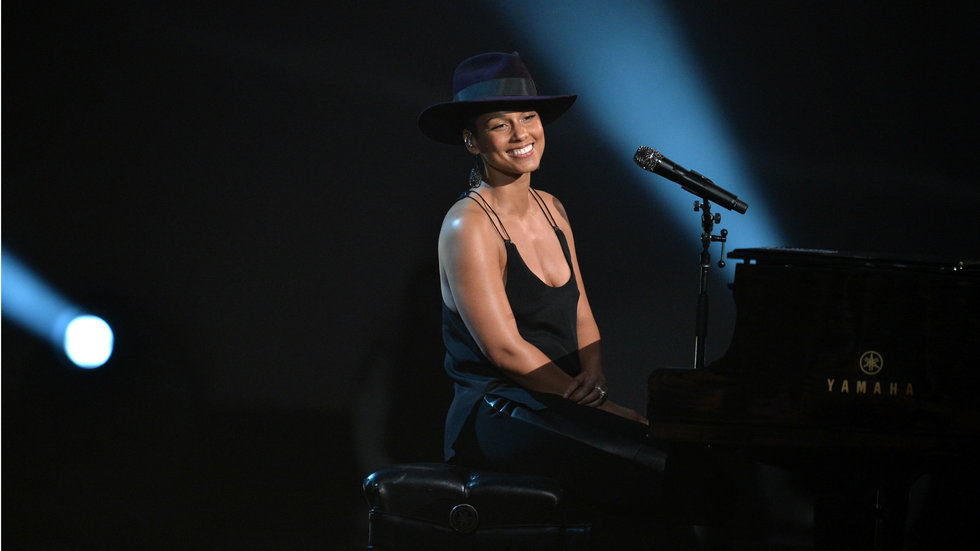 Workarounds emerged immediately. Students slid their phones into the pouches without locking them, but because they still couldn't use their phones in class, this became a quiet act of rebellion, rather than a demonstration of defiance. Some of them used their computers, on which we often search databases and complete in-class exercises, to text or access social media. I'm not comfortable policing students' computer screens – if they really want to use class time to access what YONDR denies them, that's their choice. The pouches did stop students from going to the bathroom to use their phones. In previous semesters, some students would leave the room for 10 to 15 minutes and take their phones with them. With phones pouched, there were very few bathroom trips.
A quarter (26 per cent) of my students predicted that YONDR would make the classroom 'more distraction-free'. At the end of the semester, twice as many (51.85 per cent) said it actually had. I can't tell if this is a grudging admission, as though conceding that broccoli isn't so bad after all, or an earnest one. Once, after class, I noticed a pouch left under a desk. A few minutes later a student raced in. 'I totally forgot about my phone after I put it in the pouch,' she said. 'I guess that means they're working.' Perhaps she daydreamed about something else or produced a magnificent doodle, but chances are she was actually engaged in the class.
When I asked whether society would benefit from decreased phone use, only 15 per cent said no. Two-thirds (65 per cent) said yes, and 19 per cent said: 'I think so.' Half (50 per cent) of students mentioned better communication and more face-to-face interactions as benefits of using phones less. 'I started to notice how my cellphone was taking over my life,' one student wrote. '[B]eing in the shower is a time I really appreciate because it forces me to spend some time away from my phone, just thinking rather than mindlessly scrolling.'
My goal with this experiment was to get students thinking about their habits, rather than to necessarily change them. Students should question authority, including mine. It's easy for me, and, I suspect, much of the older generation, to seek evidence to support the idea that life was better before smartphones. My students admit they can't read maps, that they find reading and writing on paper antiquated, that they don't memorise information they can google. Yet these are not confessions – these are realities. Some changes are simply changes. Not everything needs to be a value judgment, but students generally agree that phone use in the classroom is inappropriate – only 11 per cent believe a class phone policy is unnecessary.
At the beginning of the semester, 48 per cent said that a more distraction-free environment would help with learning. Given that, I asked why we still surround ourselves with phones in the classroom. A fifth (20 per cent) used the word 'addiction' in their responses – a word they often avoid. Many mentioned boredom. Unfortunately, societal norms suggest that phone use is an acceptable response to boredom. But as philosophers such as Søren Kierkegaard and Bertrand Russell have argued, boredom is essential – it ignites imagination and ambition. Boredom isn't something from which students need rescuing.
One student voiced a reductionist explanation: 'We are idiots. We cannot control our behaviour.' While I appreciate the pithy observation, the resoluteness of these statements troubles me. If we write ourselves off as idiots, then why bother examining the way we live? If we have no control over our behaviour, what's the point of trying to change?
Technology is part of humanity's narrative. That's neither inherently good nor bad – the implications are up to us. While 39 per cent of my students said that studying the effects of phone use didn't change their thoughts or behaviours, 28.5 per cent try to use their phones less and 21.5 per cent now try to be more aware about how/when they use their phones. Half of my students think more critically about the role of phones, and that's the first step in guiding our relationship with technology, instead of letting tech guide us.
Still, I wanted some sense of where my students' generation will take this story. I asked them whether they'd ever implant their phones in their bodies (as predicted by industry leaders at the Davos World Economic Forum in 2016) and here's what they said:
 7 per cent: Yes! The closer I can be to my phone, the better
 7 per cent: Yes – it's inevitable, so I might as well
 7 per cent: Depends on the cost
 11 per cent: Depends on how many other people are doing it
 36 per cent: Depends on the physical risks
 32 per cent: No way
Two-thirds of my students would at least consider making their phones part of their bodies, which would mean accepting all the consequences of screens, instant gratification and information-dependency. But as with all hypothetical questions, perhaps when the possibility arises, some will decide to preserve the ability to put down their phones. Perhaps they'll remember that time with the kind of nostalgia I feel for the experiences of childhood that no longer exist.
In the novel Ishmael (1992) by Daniel Quinn, the ape Ishmael tells its human pupil that it's an expert in captivity.
'I have this impression of being a captive,' the pupil says, 'but I can't explain why.'
'[You're] unable to find the bars of the cage,' Ishmael replies.
I keep returning to this idea when I think about the YONDR experiment. Ishmael is talking about the destruction of the environment, but his observation applies to human use of technology too. Participation in modern-day civilisation requires technology, particularly smartphones. We pay bills, communicate with friends and family, get our news, and apply for jobs, college and healthcare via websites and apps. The old-fashioned way doesn't work anymore. We have to adapt.
But it's up to us exactly how to adapt. Do we line up to fork out more than $999 for the new iPhone? Do we text someone across the room or keep our phone on the table during dinner? Do we opt to interact with other humans as little as possible and rely on technology as the go-between?
Ultimately, that's what the YONDR pouches represent: choice. Perhaps agency won't lead to a different narrative, but it could offer my students a workaround. If they are going to implant smartphones in their bodies, I hope they do so not because it's the path of least resistance but because they thought about it and truly want it. And if they power down their phones, I hope it's not (always) because a professor asked them to.

Joelle Renstrom
--
This article was originally published at Aeon and has been republished under Creative Commons.
Related Articles
Through computationally intensive computer simulations, researchers have discovered that "nuclear pasta," found in the crusts of neutron stars, is the strongest material in the universe.
Accretion disk surrounding a neutron star. Credit: NASA
Surprising Science
The strongest material in the universe may be the whimsically named "nuclear pasta."
You can find this substance in the crust of neutron stars.
This amazing material is super-dense, and is 10 billion times harder to break than steel.
---
Superman is known as the "Man of Steel" for his strength and indestructibility. But the discovery of a new material that's 10 billion times harder to break than steel begs the question—is it time for a new superhero known as "Nuclear Pasta"? That's the name of the substance that a team of researchers thinks is the strongest known material in the universe.
Unlike humans, when stars reach a certain age, they do not just wither and die, but they explode, collapsing into a mass of neurons. The resulting space entity, known as a neutron star, is incredibly dense. So much so that previous research showed that the surface of a such a star would feature amazingly strong material. The new research, which involved the largest-ever computer simulations of a neutron star's crust, proposes that "nuclear pasta," the material just under the surface, is actually stronger.
The competition between forces from protons and neutrons inside a neutron star create super-dense shapes that look like long cylinders or flat planes, referred to as "spaghetti" and "lasagna," respectively. That's also where we get the overall name of nuclear pasta.
Caplan & Horowitz/arXiv
Diagrams illustrating the different types of so-called nuclear pasta.
The researchers' computer simulations needed 2 million hours of processor time before completion, which would be, according to a press release from McGill University, "the equivalent of 250 years on a laptop with a single good GPU." Fortunately, the researchers had access to a supercomputer, although it still took a couple of years. The scientists' simulations consisted of stretching and deforming the nuclear pasta to see how it behaved and what it would take to break it.
While they were able to discover just how strong nuclear pasta seems to be, no one is holding their breath that we'll be sending out missions to mine this substance any time soon. Instead, the discovery has other significant applications.
One of the study's co-authors, Matthew Caplan, a postdoctoral research fellow at McGill University, said the neutron stars would be "a hundred trillion times denser than anything on earth." Understanding what's inside them would be valuable for astronomers because now only the outer layer of such starts can be observed.
"A lot of interesting physics is going on here under extreme conditions and so understanding the physical properties of a neutron star is a way for scientists to test their theories and models," Caplan added. "With this result, many problems need to be revisited. How large a mountain can you build on a neutron star before the crust breaks and it collapses? What will it look like? And most importantly, how can astronomers observe it?"
Another possibility worth studying is that, due to its instability, nuclear pasta might generate gravitational waves. It may be possible to observe them at some point here on Earth by utilizing very sensitive equipment.
The team of scientists also included A. S. Schneider from California Institute of Technology and C. J. Horowitz from Indiana University.
Check out the study "The elasticity of nuclear pasta," published in Physical Review Letters.
Scientists think constructing a miles-long wall along an ice shelf in Antarctica could help protect the world's largest glacier from melting.
Image: NASA
Surprising Science
Rising ocean levels are a serious threat to coastal regions around the globe.
Scientists have proposed large-scale geoengineering projects that would prevent ice shelves from melting.
The most successful solution proposed would be a miles-long, incredibly tall underwater wall at the edge of the ice shelves.
The world's oceans will rise significantly over the next century if the massive ice shelves connected to Antarctica begin to fail as a result of global warming.
To prevent or hold off such a catastrophe, a team of scientists recently proposed a radical plan: build underwater walls that would either support the ice or protect it from warm waters.
In a paper published in The Cryosphere, Michael Wolovick and John Moore from Princeton and the Beijing Normal University, respectively, outlined several "targeted geoengineering" solutions that could help prevent the melting of western Antarctica's Florida-sized Thwaites Glacier, whose melting waters are projected to be the largest source of sea-level rise in the foreseeable future.
An "unthinkable" engineering project
"If [glacial geoengineering] works there then we would expect it to work on less challenging glaciers as well," the authors wrote in the study.

One approach involves using sand or gravel to build artificial mounds on the seafloor that would help support the glacier and hopefully allow it to regrow. In another strategy, an underwater wall would be built to prevent warm waters from eating away at the glacier's base.
The most effective design, according to the team's computer simulations, would be a miles-long and very tall wall, or "artificial sill," that serves as a "continuous barrier" across the length of the glacier, providing it both physical support and protection from warm waters. Although the study authors suggested this option is currently beyond any engineering feat humans have attempted, it was shown to be the most effective solution in preventing the glacier from collapsing.
Source: Wolovick et al.
An example of the proposed geoengineering project. By blocking off the warm water that would otherwise eat away at the glacier's base, further sea level rise might be preventable.
But other, more feasible options could also be effective. For example, building a smaller wall that blocks about 50% of warm water from reaching the glacier would have about a 70% chance of preventing a runaway collapse, while constructing a series of isolated, 1,000-foot-tall columns on the seafloor as supports had about a 30% chance of success.

Still, the authors note that the frigid waters of the Antarctica present unprecedently challenging conditions for such an ambitious geoengineering project. They were also sure to caution that their encouraging results shouldn't be seen as reasons to neglect other measures that would cut global emissions or otherwise combat climate change.
"There are dishonest elements of society that will try to use our research to argue against the necessity of emissions' reductions. Our research does not in any way support that interpretation," they wrote.
"The more carbon we emit, the less likely it becomes that the ice sheets will survive in the long term at anything close to their present volume."
A 2015 report from the National Academies of Sciences, Engineering, and Medicine illustrates the potentially devastating effects of ice-shelf melting in western Antarctica.
"As the oceans and atmosphere warm, melting of ice shelves in key areas around the edges of the Antarctic ice sheet could trigger a runaway collapse process known as Marine Ice Sheet Instability. If this were to occur, the collapse of the West Antarctic Ice Sheet (WAIS) could potentially contribute 2 to 4 meters (6.5 to 13 feet) of global sea level rise within just a few centuries."
The world's getting hotter, and it's getting more volatile. We need to start thinking about how climate change encourages conflict.
Christopher Furlong/Getty Images
Politics & Current Affairs
Climate change is usually discussed in terms of how it impacts the weather, but this fails to emphasize how climate change is a "threat multiplier."
As a threat multiplier, climate change makes already dangerous social and political situations even worse.
Not only do we have to work to minimize the impact of climate change on our environment, but we also have to deal with how it affects human issues today.
Big think's weekly newsletter.
Get smarter faster from the comfort of your inbox.
See our newsletter privacy policy
here
Most Popular
Most Recent
Big think's weekly newsletter.
Get smarter faster from the comfort of your inbox.
See our newsletter privacy policy
here
© Copyright 2007-2018 & BIG THINK, BIG THINK EDGE,
SMARTER FASTER trademarks owned by The Big Think, Inc. All rights reserved.